How long has it been since you felt beautiful? Are there tears on your pillow from a longing to be desired by your husband again? Do you miss the office days when you felt empowered through being suited and booted? Do you hate shopping? Or maybe you're the shopaholic who has a closet full of clothes but still says "I have nothing to wear."
This labour of love has been a long time coming! This Lookbook that contains everything I know and love and have tried and tested about fashion and personal style has been a big, beautiful beast! And it's nearly finished.
What started out as a simple Capsule Wardrobe toolkit has become a Style Storybook, a calling card into the beautiful world of fashion, and a powerful lead on how to love yourself. Because beauty is an inside job. And we can continue hiding behind our clothes or we can choose to dress up from the inside out.
Fashion is not evil. Fashion is in fact a powerful communication vehicle. But 'Fast Fashion' (mass produced, budget focused disposable clothing) is what collapsed the sweat shop of the Rana Plaza building in India in 2013, making it the deadliest disaster in the history of clothing. There is good and evil in the world, beautiful and ugly, there is love and there is war. We must choose to celebrate the good and fight the evil. What we wear sends a strong message to the world, it takes a team to succeed. So we have to make choices about what we stand for as men and women, as families, as business teams and communities.
I believe that the millennials are the generation called to slow down Fast Fashion. I believe that the Fabulous Full Time Mom is the key to restoring the family unit in our community. She no longer does the school run in the same yoga pants and messy bun day in and day out. Rather, she has chosen to get up, dress up, and represent her faith, her husband and her children as the powerful ambassador that she is. Because MOM is a presidential position.
I believe that the older and wiser generation of beautiful women surrounding us was raised right. They knew that cooking a good meal was not mutually exclusive to looking good. What have we done with this wisdom, this marital team work, this business building skill.
What if I told you that there is a way to get up, dress up and put your best foot forward every day in a way that was simple, easy and enjoyable? What if this system taught you how to look beautiful, confident as well as save you time and money? What if there was a recipe that showed you how to identify your unique personal style, and how to buy exactly the right items for your wardrobe so that you could mix and match 100's of new outfits from your own closet? And what if this system taught you such powerful time and money management skills that it could lead you to being twice as productive and even completely debt free? And friend, what if this system not only did all that, but also helped you to feed, clothe and house the poor?
The recipe we talk about is called '123 Style Me: The 10 Steps To Style Success'. And it is being released in our upcoming Lookbook. The book will inspire you with make-over stories from all over the world, and practical step-by-step directions on how to build your own beautiful wardrobe, on a budget. We will show you how to use the same items to create different outfits, which shoes to buy if heels are not your thing, how the colour red can make you more confident, and what you are saying every day through what you wear.
How much money have you spent shopping just this year alone? How many of those items are still hanging in your closet with the price tag on? What would you pay for a stylist to help you identify your personal style, to kit out a whole new wardrobe and help you every 3 months on what to wear next season? And how often do you find yourself still saying "I have nothing to wear"? That equates to thousands of dollars.
INSTRUCTIONS TO ORDER THE BOOK BELOW
The nearly 400 page glossy, Vogue-esque Lookbook that will empower and equip you in all areas of fashion and style was professionally advised to sell at $349. But here at LindaPaige, we want to positively impact your wallet as much as your wardrobe, so our confirmed sale price is only $139. Email karla@lindapaige.com with any questions! Remember, all products we design here give 90% of the profits directly to King's Ransom, our charity partner of choice where 100% of our money actually reaches the widow, the orphan, the hungry, the sick. So when you buy this Lookbook, you are not only investing in a lifetime toolkit to help you look good and feel confident every day, you are actually fighting human trafficking and taking care of those who cannot take care of themselves.
Here's a sneak peek at our Baltimore, Texas, London and South Africa photo shoots! 99% of these men and women are regular people, just like you and me. They are not professional models. They are full time Moms, part time business owners, teenagers, grannies and husbands. Each one of them chooses to get up, dress up and be that bold light on a hill that our world so desperately needs!
I used to be petrified of standing out...
''I used to be petrified of standing out, afraid of letting people in and using dark and baggy clothing as a wall to hide behind. Now I know that there is freedom in fashion. Thank you for helping me discover who God created me to be.'' Christel Hilker
I have experienced a powerful shift in how I dress...
"I have experienced a powerful shift in how I dress through the concept of ARISE AND SHINE! If you are not feeling joy and freedom through how you dress, you just need to learn these few basic skills and you will find a whole new level of fun and freedom in your wardrobe!" Brandi Del Rio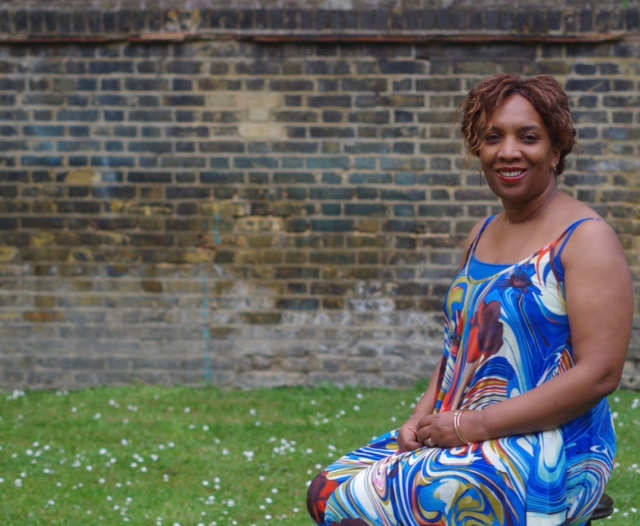 I used to avoid colour, now I can't dress up without it!
"Black and grey used to be the order of my day, until I met Linda! I used to avoid colour, now I can't dress up without it! I can't believe that such a small thing can make such a big difference in my confidence and how I talk to people." Lorna Titus